Preserving and promoting the value of Southern folk cakes
Folk cakes have long been part of the memories of generations. The abundant supply of the southern land combined with the skillful hands of mothers and grandmothers (southern women) has created countless masterpieces that children and grand children, no matter how far away, try to return to taste.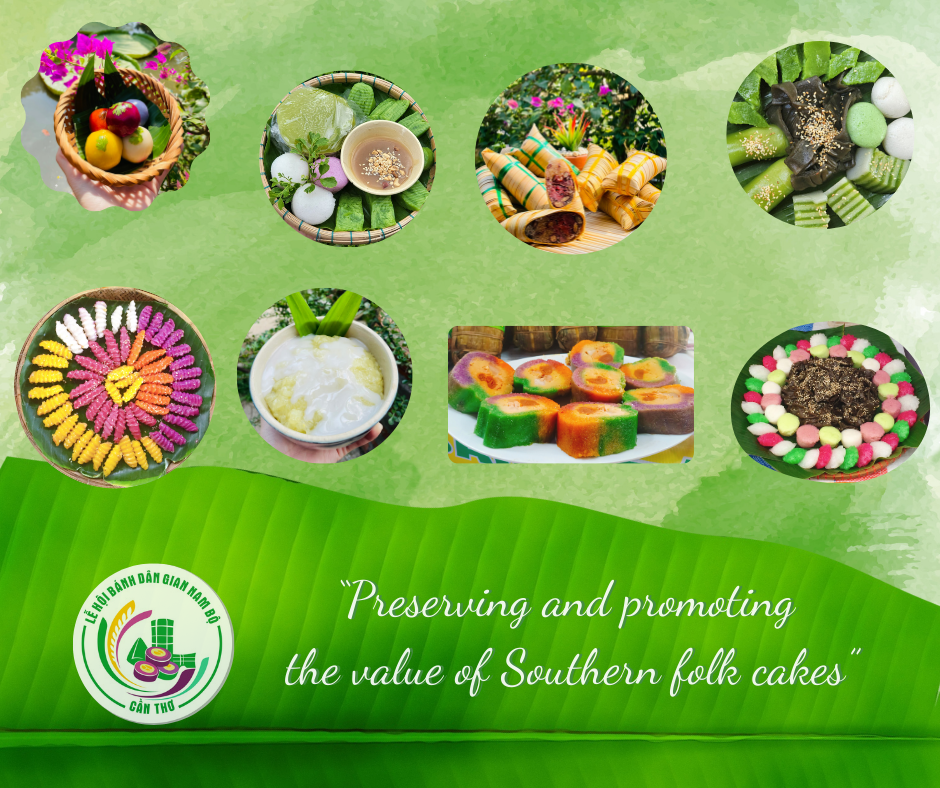 The cakes in the past were handmade, they are not very beautiful, but contained a lot of dear love of the homeland. Now, there are many supporting tools to make cakes with higher productivity, this is the inevitable development of society. Many types of cakes have been modified to better suit the need of people in this time. However, people still want to find a bit of the taste of the cakes "haven't been seen for a long time".
Next time, in order to preserve and promote the value of Southern folk cakes, Can Tho City will organize the 10th Southern Folk Cake Festival 2023 from April 28th to May 2nd at Binh Thuy District Square, Binh Thuy Ward, TP. Can Tho.
The opening ceremony is expected to take place at 19:00 on April 28th, 2023 at the main stage of the festival. This year's event is expected to have a scale of 250 to 300 booths displaying folk cakes, specialties, OCOP products, cuisine, souvenirs, machines and auxiliary products for folk cakes.... from many provinces and cities across the country.
Visitors will have the opportunity to enjoy hundreds of attractive folk cakes which are beautifully ex at the event. Besides, the creativity of the artisans promises to bring to the festival a variety of delicious and colorful cakes, satisfying the souls of people who are passionate about foods.
Besides, meaningful activities such as: Ceremony of offering incense and folk cakes on the occasion of Hùng Kings' Temple Festival, folk cake-making contest and a show on how to make folk cakes, folk games, folk cakes and childhood, and art perfomances will also take place within the framework of the Festival.
The festival promises to bring a joyful and exciting atmosphere to locals and visitors as well as preserve and promote traditional values and typical culture of the people in the South of Vietnam.
To register for the booths, please contact:
Can Tho Tourism Development Center.
Address: No. 09 Nguyen Thi Minh Khai, Tan An Ward, Ninh Kieu District, Can Tho City.
Phone: 02926 25 25 86
Email: trungtamptdl@cantho.gov.vn
Website: https://lehoibanh.tourismcantho.vn/
T.A - Can Tho Tourism Development Center